Howard Thurman and the Healing Power of Mystical Love
April 15 @ 12:00 pm

-

3:00 pm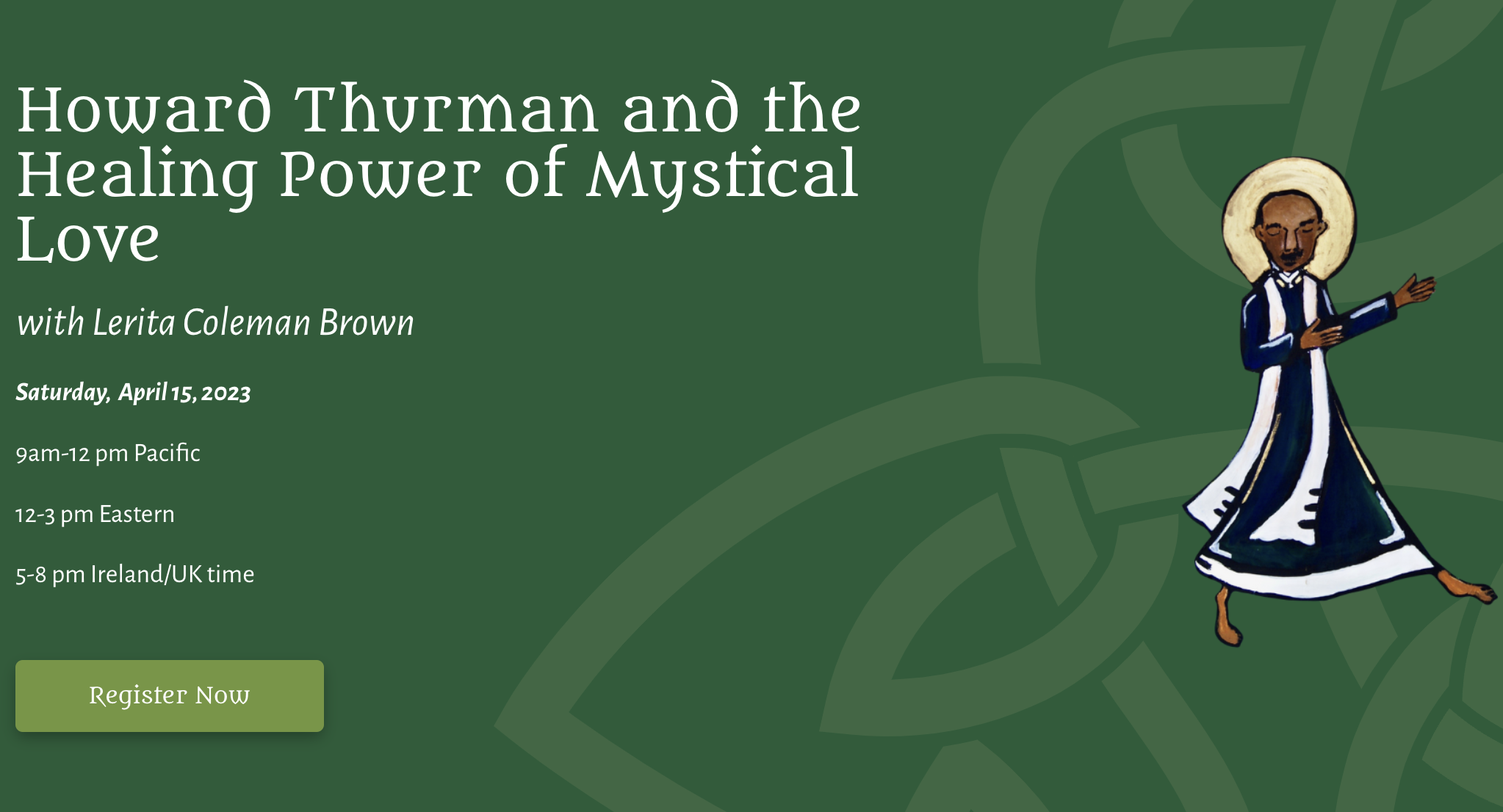 This retreat is part of our 10-month series The Mystical Heart: Love as a Creative Force.
"Love does that for us, for it inspires in an individual what was sleeping, a relaxed sense of worth and value and meaning, and when this slumbering thing awakens, the kind of radiance that circulates through all the corridors of one's life makes the individual see in [themselves] what [they] had never seen before. It is the discovery of a new center around which increasingly all of the details of life are more and more organized." – Howard Thurman
Do you long to transcend the din of daily life, to move beyond the relentless accounts of violence or personal, social, and physical disasters? Do you wonder how to live in the world and not be overcome by it?
As spring settles in, allow the power of new spiritual growth to catapult you into a transformative Love.
The love we experience during a mystical moment or what mystic and theologian, Howard Thurman (1899-1981) calls a creative encounter leads to an expansive sense of love, of being cared for by God and caring for others at the deepest levels. Bring your favorite music (any genre) for some holy dance, a journal for sketching, reflective writing and responsive readings, space for guided meditation, and a desire to connect with others through large and small group sharing. This retreat is open to all spiritual seekers who wish to take a dip into the living wisdom of Howard Thurman as he introduces us to and challenges our common notions about mysticism and love.
The retreat will be recorded for those who register and made available within 48-72 hours of the program. We will send a notification when it is ready for viewing.