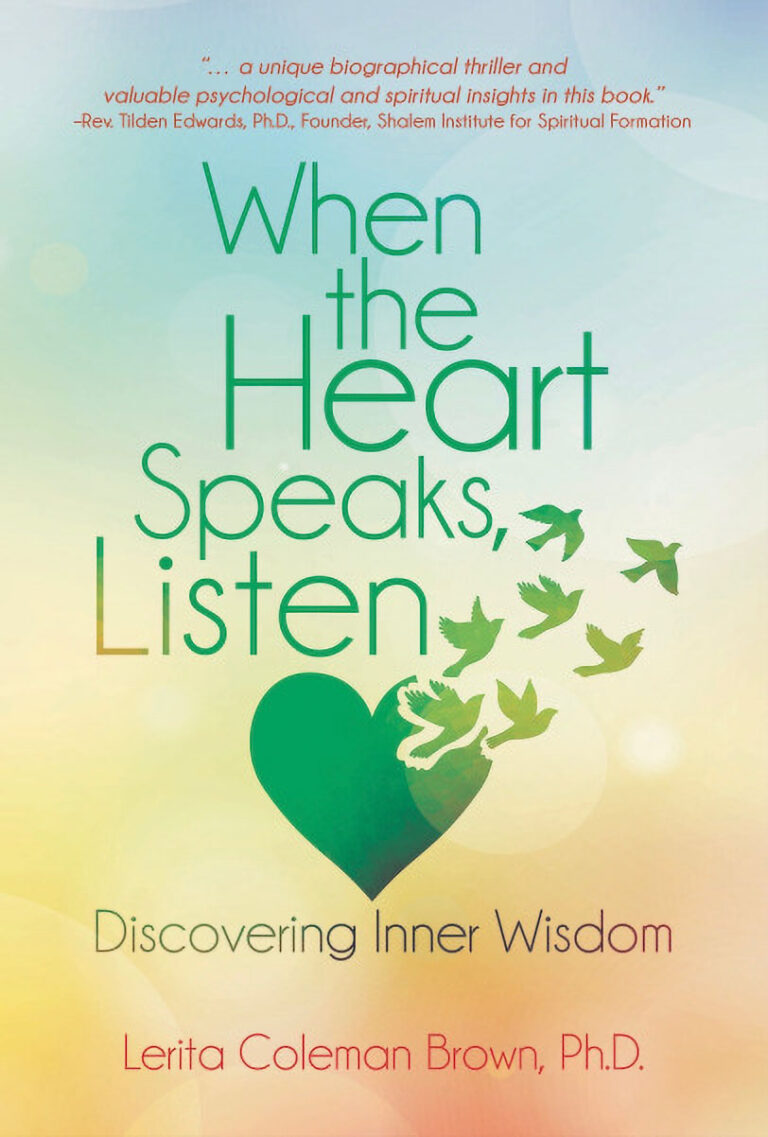 Lerita Coleman Brown, Ph.D.
When Lerita Coleman, a 41-year-old single African-American psychology professor, learns she has only 18 months to live without a heart transplant, anxiety overwhelmed her. The daunting challenge of medical procedures, medications, and the unknowns of losing an organ that symbolized her core being haunted her. In desperation, she turned to her diseased heart for guidance about whether to live or die. What emerges are a series of remarkably wise and witty conversations with her old heart and the one she ultimately received during a transplant in 1995. The talks guide Lerita through a journey of transformation, which she shares in When the Heart Speaks, Listen: Discovering Inner Wisdom and offers as instructions on how to enter into your own heart dialogues. The revelation of her remarkable journey is that courage, wisdom, and inner peace are available and can be experienced by anyone who chooses to listen to their heart.
To purchase this book click the link below
"Lerita Coleman Brown gave me both a unique biographical thriller and valuable psychological and spiritual insights in this book. The "thriller" is not knowing what will happen next as she took me step by step through her experience of receiving a heart transplant, and its impact on her life. The insights come from her honest and sometimes humorous dialogues with both her old and her new heart, leading to her advocacy for the reader to pause daily and listen to the deep wisdom and love that our hearts can show us. That listening helps to free us from the dominance of our ego-centered emotions, such as anger, resentment, depression, anxiety, jealousy and fear. The reflection questions along the way gave me an opportunity to examine my own psychological and spiritual experience. I think many readers will find this book both a delight and a helpful guide to truer and fuller personal living. "
Rev. Tilden Edwards, PhD
- Founder, Shalem Institute for Spiritual Formation
"Captivating!! In speaking from the heart, Lerita Coleman Brown provides readers with a gift: the roadmap for how to open your heart. She shares her inspiring story of triumph over adversity and all odds, to source true meaning, divine purpose, love, and heartfelt connection. "
Beth Darnall, PhD
- author of The Opioid-Free Pain Relief Kit
"This intimate and innovative memoir about what constitutes true holistic healing will leave one move, enlightened and profoundly inspired."
Jan Wilis
- author of Dreaming Me: Black, Baptist and Buddhist