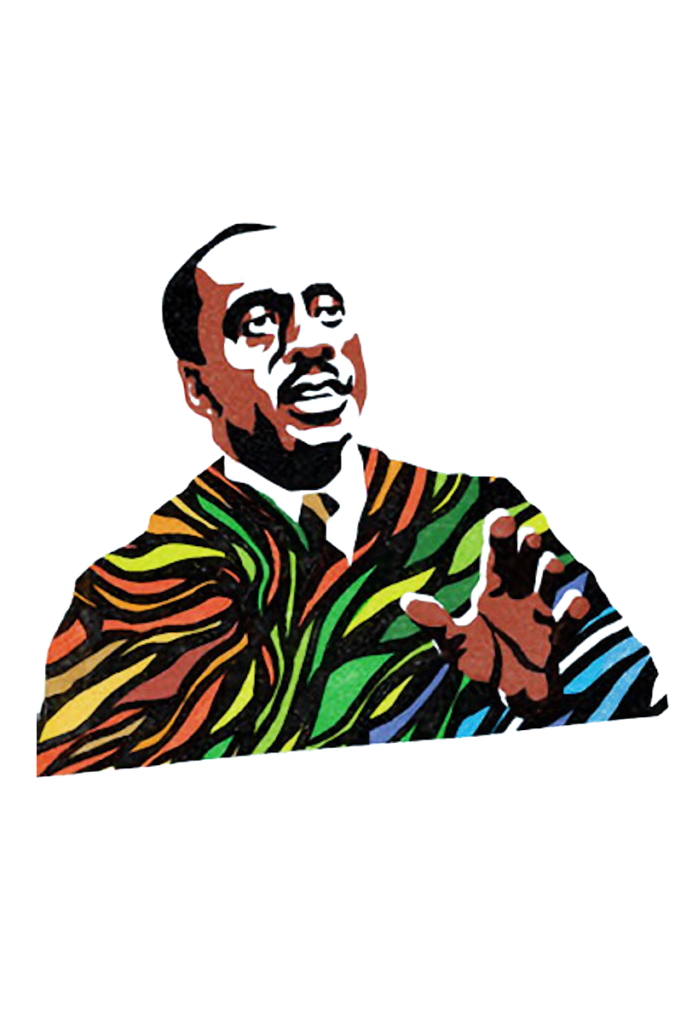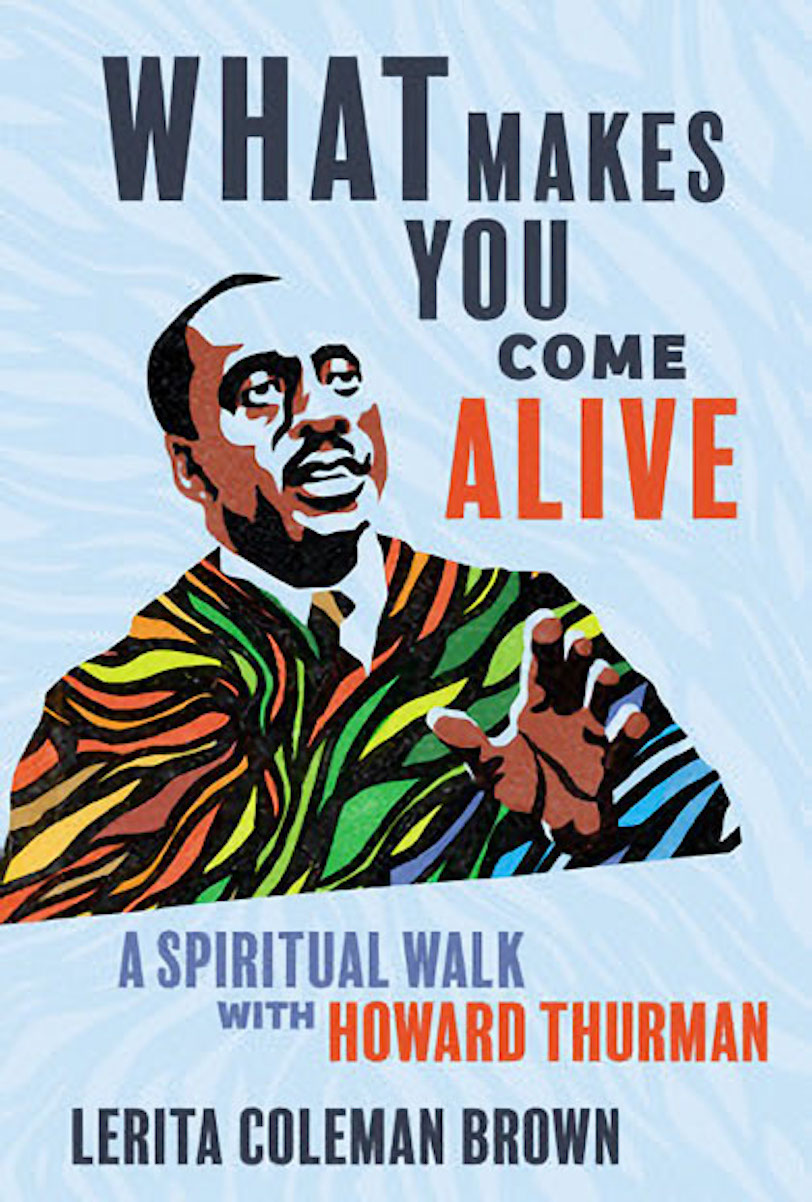 Known as the godfather of the civil rights movement, Howard Thurman served as a spiritual adviser to Martin Luther King Jr. and other leaders and activists in the 1960s. Thurman championed silence, contemplation, common unity, and nonviolence as powerful dimensions of social change. But Dr. Lerita Coleman Brown didn't learn about him during her years of spiritual-direction training. Only when a friend heard of her longing to encounter the work of Black contemplatives did she finally learn about Thurman, his mystical spirituality, and his liberating ethic.
In What Makes You Come Alive, Brown beckons readers into their own apprenticeship with Thurman. Brown walks with us through Thurman's inimitable life and commitments as he summons us into centering down, encountering the natural world, paying attention to sacred synchronicity, unleashing inner authority, and recognizing the genius of the religion of Jesus. We learn from Thurman's resilience in the psychologically terrorizing climate of the Jim Crow South, his encounters with Quakers and with Mahatma Gandhi, and his sense of being guided by the Spirit. Each chapter illuminates an aspect of Thurman's work and includes reflection questions and spiritual practices.
Decades after their deaths, sages like Howard Thurman offer spiritual kinship and guidance for our contemporary life. Thurman's spirituality enlivened an entire movement, and it can awaken us to intimacy with God and to authentic action today.
To pre-order this book click one of the links below
"If you have been searching for an engaging introduction to Howard Thurman, here it is.... This book makes good on its central promise: in her hands, it is not a book about Howard Thurman; it is a spiritual walk with him. Accept her invitation to take that walk, and the healing won't stop with your spirit. Your body, mind, and heart will be restored as well."
Barbara Brown Taylor
- author of An Altar in the World and Holy Envy
"Lerita Coleman Brown offers her readers the generous gift of guidance through Howard Thurman's wisdom. Weaving in her own experiences, the text becomes a sacred conversation about what it means to be fully human.... This should be required reading for anyone interested in spiritual direction or mysticism."
Christine Valters Paintner, PhD
- online abbess of Abbey of the Arts and author of Breath Prayer
"Lerita Coleman Brown has written an excellent introduction to Howard Thurman, one of the most important mystics of our time. This book also stands as a beautiful and insightful survey of contemplative wisdom in its own right."
Carl McColman
- author of Eternal Heart and The Big Book of Christian Mysticism
"Howard Thurman was a giant of a man and an icon of African American mysticism and "sacred activism." He taught us about the "religion of Jesus" and about the transformative power that arises when one comes alive by living one's life from the Inner Authority that derives only from Spirit. Thurman counseled and trained many civil rights luminaries-- Martin Luther King, Jr., Bayard Rustin, John Lewis, and Pauli Murray among them--in the spiritual liberation that comes from genuine faith in, and communion with, God's love. In What Makes You Come Alive Lerita Coleman Brown invites us to join her for a "spiritual walk" and conversation with Thurman as they survey and explore what he thought, practiced, taught, and envisioned for us all. In Brown, longtime spiritual advisor and devoted researcher on Thurman, we have a most excellent companion! Enhanced with practical exercises, reflection questions and "spiritual steps," this wise, easily readable, engaging, and deeply insightful book is a genuine treasure. I have gleaned many invaluable lessons from it."
Jan Willis
- author of Dreaming Me; Black, Baptist and Buddhist
"In this wonderful and timely book, Lerita Coleman Brown introduces the reader not only to the spiritual virtuoso, Howard Thurman, she skillfully connects the teachings of this renown spiritual master to her own experience as a psychology professor, spiritual director, retreat leader, and most of all, as "a holy child of God" whose life-long quest for truth and wholeness, culminates in this wonderful distillation of Howard Thurman's profound wisdom. Simply and elegantly written, readers will find questions and guides at the end of each chapter that invite them into their own creative encounter with their truth, mystery, and the love of God. I highly recommend What Makes You Come Alive to churches, religious and educational institutions, and spiritual seekers everywhere who are looking for an inward journey that finds its home in the world of nature, people, and things."
Walter Earl Fluker
- Editor and Director of the Howard Thurman Papers Project
"What Makes You Come Alive opens many windows into the legacy of Howard Thurman, one of the most important religious thinkers of twentieth century America, an inspiration to Martin Luther King Jr. and countless thousand others. Both for long time admirers and those wishing to know more about Thurman, take a spiritual walk with Lerita Coleman Brown in this marvelous book. It brings Howard Thurman alive, and may work the same magic for you."
Peter Eisenstadt
- Author of Against the Hounds of Hell - A Life of Howard Thurman
"This book is the most extensive portrayal of Howard Thurman's influence upon a spiritual seeker. The "Walk" with Thurman and Lerita Brown Colman invites readers to explore their own religious experiences that guide living with deeper meaning and fulfillment. Abundant insights are given for a lifelong journey."
Luther E. Smith, Jr., PhD
- Professor Emeritus, Emory University
"Lerita Coleman Brown offers us a lucid, informative and inspiring book focused on the life and writings of Howard Thurman and how they have influenced her own life . She provides us with many of his profound insights into what it is to live a liberating, socially active and mystical spirituality that makes us come alive, and in doing so weaves together spiritual and racial justice into a tapestry of "sacred activism." "
The Rev. Tilden Edwards, PhD
- Founder and Senior Fellow of the Shalem Institute for Spiritual Formation
"This book is a spiritual page turner. And yet, no one will race through it because some passages carry scriptural valence and demand pausing for personal application. Even for those of us familiar with the genius of Howard Thurman and who also have a contemplative practice, Lerita Coleman Brown reveals new depths of spirituality befitting her life-long experience as a scholar, friend of "Sophia," and spiritual mentor. There is more here than her being spiritually profound; she is spiritually, biographically, and autobiographically revelatory. Furthermore, as a white man reading about a thought leader who was a Black man described by a Black female academic who does not skirt the issue of racism's damage to white and Black, I felt conscripted into Thurman's non-violent liberative movement led by Sophia to heal everyone."
Ed Bacon
- Episcopal Priest and author of 8 Habits of Love
"What an immense gift from scholar, spiritual director, and contemplative Dr Lerita Coleman Brown! In "What Makes You Come Alive" she offers a whole new generation ageless wisdom from one of the spiritual greats of the 20th Century—and right on time. Take a spiritual walk with Dr Howard Thurman and find a guiding light to center down with the Holy One and become acquainted with your inner authority for sacred activism. This book is a treasure for all those yearning for spiritual sustenance in our exhausting and spiritually malnourished times so injured by social injustice and oppression. "
Lisa Colón DeLay
- author of The Wild Land Within and host of Spark My Muse podcast
"Lerita Coleman Brown has done a magnificent job of demystifying the profound, multi-layered wisdom of Howard Thurman, in a way that has not been done before. She invites every single reader into a personally accessible, intimate encounter with Thurman's teachings, freshly relevant in our twenty-first century world."
Arthur C. Jones
- Founder of The Spirituals Project
"To read this book is to walk with Howard Thurman and Lerita Coleman Brown through sacred encounters with nature, to unearth the religion of Jesus, to center down into your soul and the heart of God, to be inspired toward sacred activism, and to discover a liberating spirituality. Howard Thurman inspired and mentored many great women and men during his lifetime and beyond. Read this book and you may discover that you are indeed an 'ordinary mystic,' and that you have the courage to 'follow the grain of your own wood' in this world."
Thomas J. Bushlack, Ph.D.
- Contemplative Coach and Consultant
"From her heart felt connection to Howard Thurman's work, Lerita Coleman's book weaves Thurman's life story, his teachings and her own story in a way that will make you "come alive". Through these lenses, she opens us to the religion of Jesus, to center down and explore the questions "who am I" and "to whom do I belong". Drawing on Thurman's words, Lerita poses reflection questions and spiritual steps that invite us to explore our inner authority and to imagine a more grounded, liberating spirituality. This can serve all of us, the disinherited and the powerful to discern our way of sacred activism for today's polarized world. A wonderful addition to expound on Howard Thurman's legacy and importance."
Ravi Verma
- former Council Chair of Spiritual Directors International
"What Makes You Come Alive is a warm welcome to meet African American mystic Howard Thurman, and explore our spiritual lives from a contemporary contemplative perspective. Brown's personal reflections on her encounters with Thurman's wisdom and legacy, and specific invitations for readers to connect with the many places we each meet Spirit make for an intimate and soul-nourishing read."
Debonee Morgan
- Executive Director, Zeitgeist
"While no one can walk our path for us, Howard Thurman reminds us that the Spirit blazes the trail and guides our feet. Through Lerita's deeply meaningful reflections on his life, we remember how God fans the flames of our hearts and kindles our desire for wholeness. This book is a powerful encouragement to trust, to love, and to take steps toward aliveness."
The Rev. Dr. Stuart Higginbotham
- author of The Heart of a Calling: The Practice of Christian Mindfulness in Congregational Ministry
"Dr. Brown's engagement with the great African American mystic Howard Thurman awakens our "Inner Authority" and invites us into the sacred activism found in contemplative life. Her writing and scholarship bring a whole new offering to the canon on Howard Thurman. While others have come forth to interpret his writings and share more about his life, Dr. Brown brings forth his softness in early relationships, his compassion in world concerns, and his fierceness in sacred activism. Dr. Brown's ability to weave her own mystical encounters into the great tapestry of African American mysticism and contemplation offers the reader two great African American mystics in their midst: Lerita Coleman Brown and Howard Thurman. "
Cassidy Hall
- author, filmmaker and podcaster, Contemplate Now & Encountering Silence
"This book guides the reader through Howard Thurman's life and philosophy just as Thurman himself guided people in mentoring them: gently, with ample use of stories and real-life situations, and with probing questions at the end to point one towards wisdom. "
Paul Harvey
- distinguished Professor of History, University of Colorado
"Lerita Coleman Brown's What Makes You Come Alive invites all who will to step onto the seekers path and to engage in the personal search for an "ordinary mystic" and to experience the joy of encountering Howard Thurman."
Catherine Meeks, Ph.D.
- Executive Director, Absalom Jones Episcopal Center For Racial Healing
"Lerita Coleman Brown's opening story about the stranger and the golf cart enchantingly brings to mind Howard Thurman's meaningful encounter with the stranger at the train station, who enabled him to journey on and continue his education. To receive this marvelous personal and thoughtful witness of a book is to be strangely blessed by the subject. Howard Thurman dared befriend mystery and testify about it in compelling, transformative ways. Ways, in the words of the author, that "help us walk together toward a reconstructed spirituality, remaining open to surprise gifts and knowing that we are not alone."
Kirk Byron Jones, DMin, PhD
- Author of Soul Talk: How to Have the Most Important Conversation of All